Message from the Ramallah Friends School Head of School Adrian Moody, March 26, 2020
As I write to you our campuses enter the third week of school closure. As Head of School I do live on campus and it has been too quiet lately as students and teachers are the soul of any school. And a school without its students and teachers is just a group of buildings.
Our seniors were taking their IB Mock exams when the closure was announced, and we had to think fast to decide what the next best steps would be for our community. Our leadership team, administrative and teaching staff never stopped working – each from their own home – to provide online materials and lessons to more than 1500 students in all grade levels (KG -11th) while our seniors continued their exams online.
Due to the dedication of our staff we were able to launch distance learning for the first time at RFS given limited resources. Our goal is not only to minimize the disruption of the learning process, but also to keep us connected to our students and their families at such challenging times when we all need each other.
Mona Halaby teaches conflict resolution at Ramallah Friends School
Teachers, administrators, principals, students and parents are all working hard together and that is how our community will survive. The school like Palestine itself has held steadfast. We hold true to our mission and we have hope for the future. At these uncertain times, we are unsure of what is coming and we have not been able to ensure our financial budgets for the next academic year.
Thank you for helping us maintain the school's sustainability, so we can, together, make sure that RFS can continue offering Quaker education to Palestinian youth for another 150 years.
Wishing you and your loved ones wellness and peace and good health,
Sincerely,
Adrian Moody
Head of School
Ramallah Friends School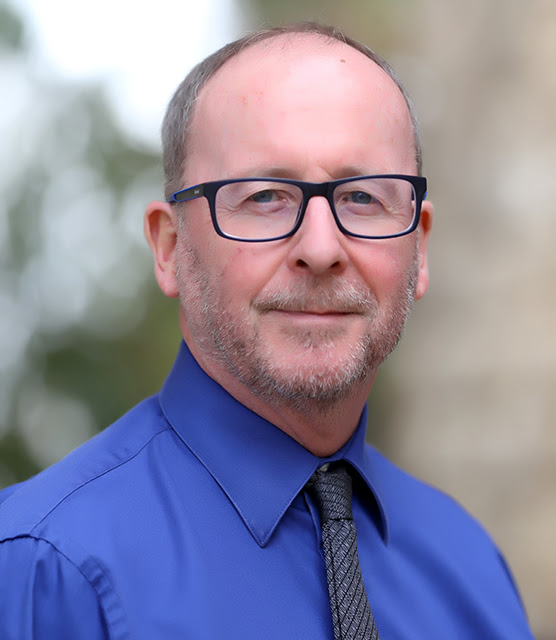 Adrian Moody
(with resources)